NP3® (Electroless Nickel / PTFE)
AMS 2454
GPS 3117-1
M7019883
HP4-90
EMS 52545
P.S. 10-27
70B995447
All NP3® coatings are RoHS compliant.

Aerospace Quality Systems
Chemical Processing
About NP3®
Electroless Nickel with PTFE (EN / PTFE)
NP3 (Electroless Nickel / PTFE) and NP3+ (Electroless Nickel / PTFE with a High Phosphorus Electroless Nickel undercoat) are Durable, self-lubricating Nickel / PTFE composite coatings that can support a wide range of engineering applications. With a 0.1 coefficient of friction and up to 500 hours salt spray resistance this thin, hard and lubricious coating combines a low coefficient of friction with wear resistance, electrical conductivity and increased protection from corrosion. The coatings autocatalytic (electroless) deposit reduces the thickness variations that are associated with electrolytic deposits and creates a thin uniform coating that is accurately deposited across complex geometries.
With 36 years of experience providing the NP3 (EN/PTFE) plating, Coating Technologies is an industry leader. You can trust your EN / PTFE coating requirements to our experienced qualified staff.
Contact us today for coating technical assistance.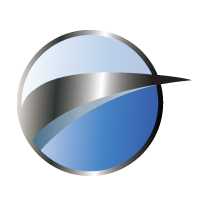 NP3® EN / PTFE Deposit Performance Facts
Composition
Nickel
80 – 84% by weight
Phosphorus
9 – 11% by weight
PTFE
7 – 9% by weight
(19–25% by volume)
Density
6.5 g/cm3
Hardness
As-Plated
300-350 HV100
(32-35 RC)
Heat Treated@300°C for 4 hrs
400-450 HV100
(42-46 RC)
Melting Temperature
Nickel Phosphorus Alloy
1650°F, 900°C
PTFE
620°F, 325° C
Co-Efficient of Friction
LFW-1, ASTM D-2714
Wet (white oil)
.07 – 0.10
Dry
0.1 – .2
Wear Resistance
Excellent, Mild Load/Sliding Wear Conditions
Abrasion Resistance
Taber Abrasive Test
CS – 10 Wheel; 1000g load
Weight loss, mg/1000 cycles 20
Corrosion Resistance
ASTM B
117 Salt Spray
0.3 mil
96 hours
1.0 mil
500 hours
Electrical Resistance
Ohms Per Square
0.06 ohm (0.84 mil deposit)
Additional Services
Masking
Abrasive blasting, sand or glass
Pre-plate Stress Relief and Hydrogen Embrittlement Baking
Expediting
Aluminum Oxide
Glass Bead