AMS 2485
MIL-DTL-13924; Class 1, Class 4
M690330
HP4-50; Class 1, Class 4
EPB4-230 FINISH 33, 42
MIL-STD-171 Finish No.: 3.3.1; 3.3.4

Aerospace Quality Systems
Chemical Processing
About Black Oxide
Black Oxide (also known as Blackening, black passivate, gun bluing) is a chemical conversion coating produced by a reaction between the iron on the surface of ferrous materials and the oxidizing salts in a bath of hot aqueous solution that creates an extremely thin black coating of iron oxide, magnetite (Fe3O4) on the surface of a part. This conversion coating can be applied to steel and stainless-steel substrates with just about no measurable dimensional change.
Primary uses are to minimize light reflection, improve lubricity, enhance cosmetics, mild corrosion resistance and pretreatment for paint. It can be welded on with no harmful fumes and only creates a slight conductivity reduction. The addition of post treatment oils improves corrosion resistance and helps create a deeper black, increase lubricity and the resistance to abrasion.
Coating Technologies can Black Oxide both steel and stainless steel.
Contact Coating Technologies to learn if Black Oxide is the right coating for your application.
Corrosion Protection with post treatment oil
No dimensional change
Improved Lubricity
Anti-galling
Decorative Finish
Reduced Light Glare
Will not chip or flake
Pre-Treatment for paint
Conductivity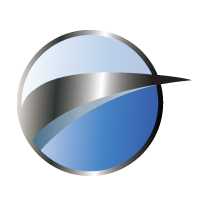 Additional Services
Masking
Abrasive blasting, sand or glass
Pre-plate Stress Relief and Hydrogen Embrittlement Baking
Expediting
Aluminum Oxide
Glass Bead