AMS 2404
MIL-C-26074
AMS-C-26074
ASTM B733
GPS 3108-1
M695215
HP4-10
All Electroless Nickel coatings are RoHS compliant.

Aerospace Quality Systems
Chemical Processing
About Electroless Nickel
Electroless Nickel is an auto-catalytic plating process that deposits a thin, uniform Nickel Phosphorus layer with significant advantages over traditional electrolytic nickel coatings. The absence of coating thickness complications that are created by current density provides a nickel deposit that is extremely uniform in coverage and thickness. This unique characteristic makes the Electroless Nickel (EN) process ideal for plating engineered components that are complex in shape and require tight "after plating" tolerances.
There are many different types of Electroless Nickel coatings and processes available to meet different applications, conditions and requirements. Physical and mechanical properties of the coating such as hardness, corrosion resistance, magnetism and solderability vary from one EN process to another depending on deposit Phosphorus content, bath formulation and post plate treatments.
Contact the Electroless Nickel experts at Coating Technologies to determine which Electroless Nickel coating would work best for your application.
Coating Technologies offers both Mid and High Phosphorus Electroless Nickel.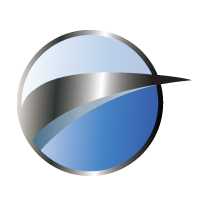 Coating Technologies offers both Mid and High Phosphorus Electroless Nickel
Mid Phosphorus
7-9% Phosphorus Content
Moderate Corrosion Resistance
RoHS Compliant
HRC- 48-52 as Plated
HRC- 64-68 with Bake
65 mΩ/cm Electrical Resistance
Mixed Crystalline / Amorphous
.05 W/CM*K Thermal Conductivity
1000ºC Melting Point
.38 Friction Coefficient
1 G/cm³ Density
7% Ductility
Magnetic
Solderable
Uniform
Semi-Bright / Bright
High Phosphorus
10-12% Phosphorus Content
Excellent Corrosion Resistance
RoHS Compliant
HRC- 41-46 as plated
HRC- 63-67 with Bake
100 mΩ/cm Electrical Resistance
Amorphous
.08 W/CM*K Thermal Conductivity
880ºC Melting Point
.45 Friction Coefficient
8 G/cm³ Density
50% Ductility
Non-Magnetic
Non-Solderable
Uniform
Semi-Bright / Bright
Additional Services
Masking
Abrasive blasting, sand or glass
Pre-plate Stress Relief and Hydrogen Embrittlement Baking
Expediting
Aluminum Oxide
Glass Bead